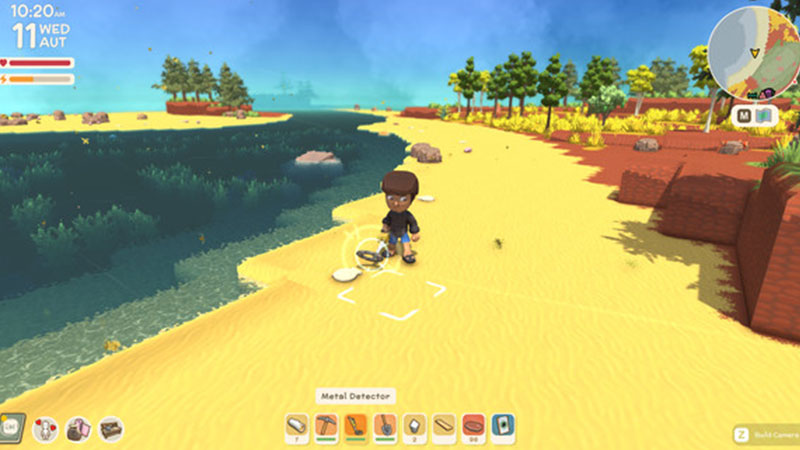 In this guide, we'll teach you how metal detecting works in Dinkum. Dinkum is an indie game released in 2022. It is very similar to the social simulation game Animal Crossing. Players can play Dinkum in single-player or multiplayer. To progress in the game you will need to get some licenses to do certain things like metal detecting or farming.
How Does Metal Detecting Work in Dinkum
To do metal detecting, you must first get a metal detecting license from an NPC named Fletch. You will also need an excavation license to dig the ground. Once you have all the licenses, you will need to go to John's Shop and get yourself a metal detector. You will also need to get a tool to break the containers open. You can use a pickaxe.
Once you have all the tools and licenses you can start detecting metals in Dinkum.
To start metal detection, select the metal detector and click the right mouse button. You will hear a slow beeping sound that increases the frequency depending on the amount of metal detected. When the beeping sound becomes very frequent and light blue effects appear on the ground, you can dig it up with your shovel. You may find some kind of container that you need to break open.
Level 2 Metal Detector Skill
Level 2 metal detector skill allows you to find hidden treasures without using a detector. Once you unlock the next level you will notice that there are some small gray crosses on the ground. If you dig where the cross is, you may find some hidden items under the ground. You'll still need a metal detector to find a few items. That doesn't make metal detectors completely useless. But instead of walking around with a metal detector, this is faster and easier.