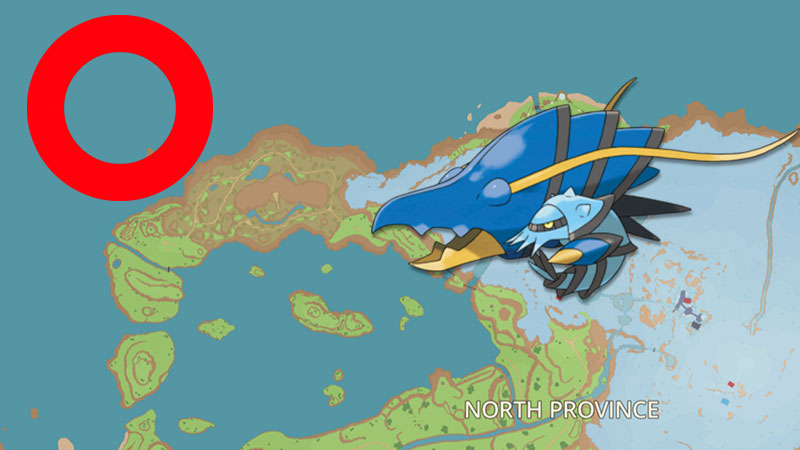 In this guide, we will show you how to catch Clavitzer in Pokemon Scarlet and Violet. It is a water-type Pokemon that evolves from Clauncher. This Pokemon resembles a shrimp, with yellow eyes and blue skin. It has four pointed mandibles and three spikes extending from the top of its head. It has two claws, and its right claw is almost twice the size of its body.
Clawitzer is known as a territorial Pokemon, which means it has a natural instinct to fight intruders. It can fire pressurized water powerful enough to pierce metal plates. It can also swim at 60 knots by spraying water from the nozzle on its back. This pokemon can find and catch prey using its claws.
Where to find Clawitzer in Pokemon Scarlet and Violet
Clawitzer is one of the water-type Pokemon exclusive to Pokemon Violet and frequently spawns in the northern Paldean sea. So, if you want to find it, you will first need to go to the northern part of the map and jump into the water.
It is a common water-type Pokemon, so it is quite easy to find. You will just need to surf for a while. Eventually, you should be able to find it swimming around.