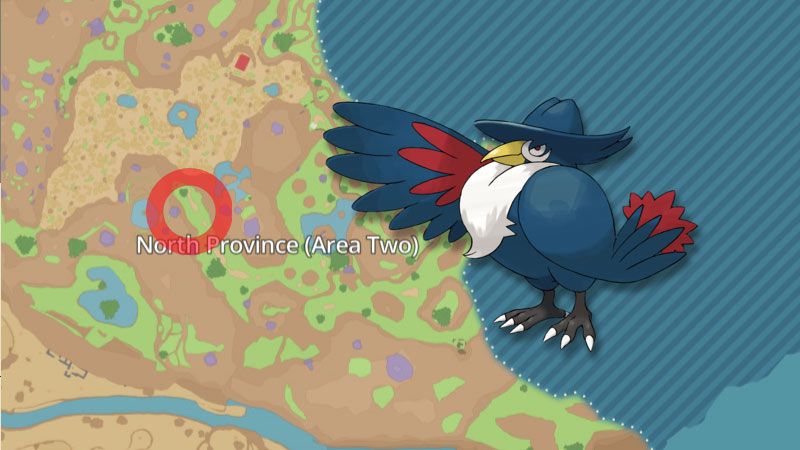 In this guide, we'll show you where to find Honchkrow in Pokemon Scarlet and Violet. Honchkrow is a Dark/Flying Pokémon that evolves from Murkrow. It resembles an eagle with dark blue feathers. The feathers on its head look like the fedora worn by mafia bosses. It has a yellow beak and dark gray legs, each with four talons. It has white feathers on its chest, resembling a white beard.
This Pokemon is said to be cruel and cold-hearted. It can kill hundreds of Pokemon to gather meat and feed itself. It usually appears at night around swamps and forests.
Where to find Honchkrow in Pokemon Scarlet and Violet
If you want to catch this Pokemon, you will first need to go to Fury Falls. Once you get there, head south until you see the grassy area marked on the map above. You will need to climb to the top of the hill. This is where you can find Honchkrow. Please note that it only appears at night.
Sometimes you need to leave the spawn location and then come back to find it. This is how you can reset spawns in this game.
Since it is a relatively rare Pokemon, we recommend making a sandwich to increase the spawn rate. You can make the Great Egg Sandwich, recipe number 61.