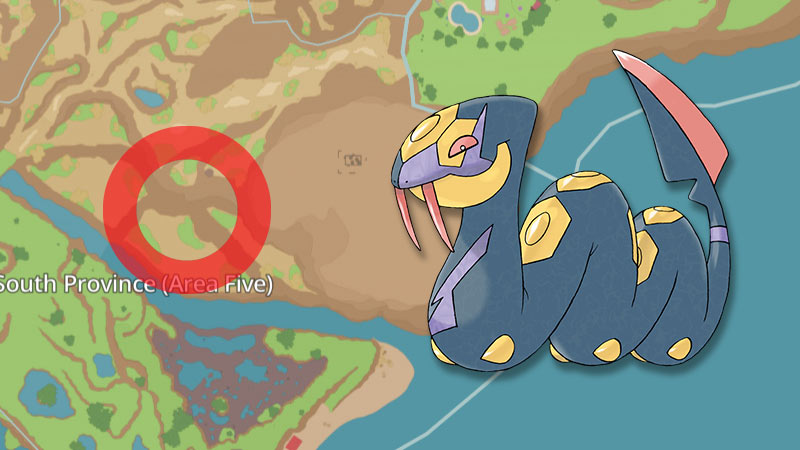 In this guide, we'll show you where to find Seviper in Pokemon Scarlet and Violet. Seviper is a poison-type snake-like Pokemon that often fights Zangoose. Its skin is covered with black scales and it has several yellow hexagonal markings on its body. Its tail resembles a knife with a pink tip. There are two sharp teeth growing out of its upper jaw. It has pink eyes with white pupils.
This Pokemon is known for its snake-like attacks. It wraps around its enemies and makes them unable to fight back. The venom in its fangs is strong enough to stun its opponents. Grasslands, bushes, and savannas are the natural habitats of this Pokemon.
Where to find Seviper in Pokemon Scarlet and Violet
To catch this Pokemon, you will first need to visit the South Province (Area 5). Once you get there you will see a watchtower. If you head south from this watchtower, you will see red sands and grassy areas. This is where you can find a Seviper. Don't go too far from the watchtower and look for it in the grassy areas.
You can increase your encounter rate by making a sandwich that increases your chances of finding a poison-type Pokemon.