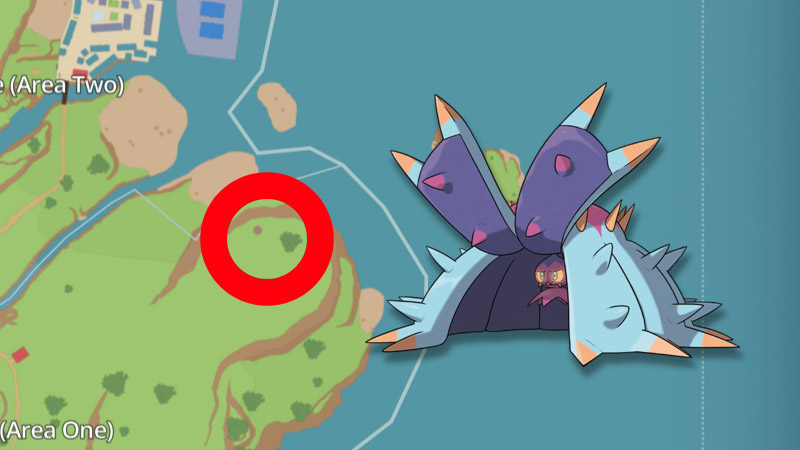 In this guide, we'll show you where to find Toxapex in Pokemon Scarlet and Violet. Toxapex is a water/poison Pokemon that evolves from Mareanie and resembles a starfish. It has twelve legs that are covered with spines.
Sometimes it uses its legs to create a shelter to hide from hostile creatures and protect itself from the cold. When it's in the shelter, the spines on its legs allow it to sense the tides. These spines also contain venom that can cause pain when stuck to the body. If it feels threatened, it can fire these spines like darts. Its spines can even hurt a giant Pokemon like Wailord.
Bruxish is said to be natural enemies of Toxapex, and they often fight in the ocean.
Where to find Toxapex in Pokemon Scarlet and Violet
If you want to find a Toxapex, you will first need to go to the watchtower marked on the map above. It is located in the East Province (Area One). After you reach the watchtower, you will need to go northeast until you see a cliff.
Climb down the cliff and then jump into the water. If you look around, you should be able to find it floating around in the water.