In this MHR guide, we will show you the best early master rank long sword in Monster Hunter Rise Sunbreak. It's not that hard to craft this sword. You won't need to deal with big monsters. You will only need to kill a few Hornetaurs. Also, you don't need any charm or extra talisman to use it efficiently. Once you get to the Elgado, you can easily craft this sword.
The Best Early Master Rank Long Sword in Monster Hunter Rise Sunbreak
The Black Katana MK1 is a good choice as an early Master Rank Long Sword in MHR Sunbreak. This sword is from 2008's Monster Hunter Freedom Unite and it looks amazing. You will need 3 Hornetaur Razorwings, 3 Hornetaur Cortexes, 1 Hornetaur Head and 1 Dragonbone Artifact to craft a Black Katana MK1. In order to get the Dragonbone Artifact, you will need to go to the Lava Cavern to find some bone piles.
There is an alternative way to get the Black Katana MK1 in Monster Hunter Rise. You can upgrade the Gnash Katana instead of making the Black Katana from scratch. To do this, you need to reach Elgado. You will need 3 Hornetaur Razorwings, 2 Hornetaur Cortexes, and 1 Monster Essence to upgrade Gnash Katana to Black Katana. If you choose the second way, you won't need to find Dragonbone Artifact.
Yukumo Sky Kasa
To craft Yukumo Sky Kasa master rank head armor, you will need to get 1 Bishaten Finefur, 1 Bishaten Heavyhorn, and 1 Twisted Stiffbone. This head armor is part of the Yukumo Sky Set Armor Set.
Ingot Mail X
To craft Ingot Mail X chest armor, you will need to get 1 Purecrystal, 1 Meldspar Ore, 1 Awegite, and 2 Kestodon Husk. This chest armor will protect your upper body.
Alloy Vambraces X
You will need 1 Frocium, 3 Carbalite Ore, and 2 Dragonite Ore to craft this arm armor. Alloy Vambraces X is a new armor added to the game with Sunbreak DLC.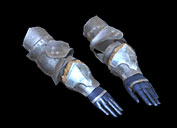 Hermitaur Coil
To craft the Hermitaur Coil, you will need 2 Hermitaur Hardclaws, 2 Hermitaur Cortexes, and 1 Timeworn Crimson Horn. The Daimyo Hermitaur won't give you the Timeworn Crimson Horn unless you break its shell twice.
Hunter's Greaves X
To craft this leg armor, you will need 1 Prized Pelt and 2 Twisted Stiffbones. You need to find one of the two small monsters named Kelbi and Anteka to get the Prized Pelt.
Rampage Decorations are the new feature that comes with Sunbreak DLC. You will want to place the Spiribird Jewel 1 in the single rampage slot on the Katana Sword.