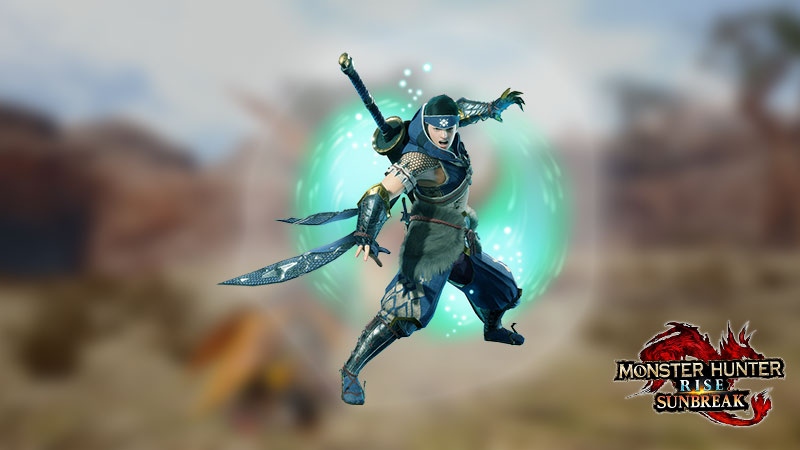 In this guide, we will talk about the best switch skills in Monster Hunter Rise Sunbreak. There are a total of 42 switch skills that come with the MHR Sunbreak. We've picked out five of them that you should definitely try. They're so cool, so wild, and so much fun. Some of these switch skills may be for your favorite weapon, or you may want to change your weapon after trying them out.
Best Switch Skills in Monster Hunter Rise Sunbreak
If you're looking for the best switch skills of MHR Sunbreak, here is our selection of the best switch skills that are super cool and powerful.
Bullet Barrage
Bullet Barrage is a Gunlance switch skill that uses Wirebug to dash forward. After dashing forward, it unleashes all the power your character can generate. Wyrmstake Cannon, Shells, and Wyvern's Fire will automatically be reloaded beforehand. You'll want to activate this switch skill when in danger, as it gives tons of damage reduction. It's a very quick and powerful move but it costs you two Wirebugs.
Elemental Burst Counter
Elemental Burst Counter is one of the crazy-looking switch axe switch skills in MHR Sunbreak. It's so flashy, so fantastic, and gives you free damage. When activated, it compresses the switch gauge energy and charges your weapon. Elemental Burst Counter is an explosive move that unleashes a burst of energy toward your enemies. It is a powerful finisher and very easy to use.
Shield Tackle
Shield Tackle doesn't look cool, but it's one of the best switch skills in Monster Hunter Rise Sunbreak. It allows you to charge forward with your shield up in front of you. While you charge forward, your shield protects you from incoming enemy attacks. Once you charge forward, you can unleash various types of attacks and deal KO damage to the monsters.
Surge Slash Combo
Surge Slash Combo is a great sword switch skill that provides a new set of combos. Each combo has a different speed and attack power. You will see different animations depending on which combo you execute. Vertical attacks are very good at dealing raw damage. Circle attacks have a high multiplier on elemental damage. Horizontal attacks give you hyper armor. If you think you're going to get hit, you'll want to perform a horizontal attack.
Sacred Sheathe Combo
Sacred Sheathe Combo is a long sword switch skill that gives hunters tons of damage potential. It is a two-stage attack where you sheath your sword in the first stage. In the second stage, you perform a combo-based attack or a counterattack, depending on the situation. It makes long swords cooler and it is definitely game-changer.