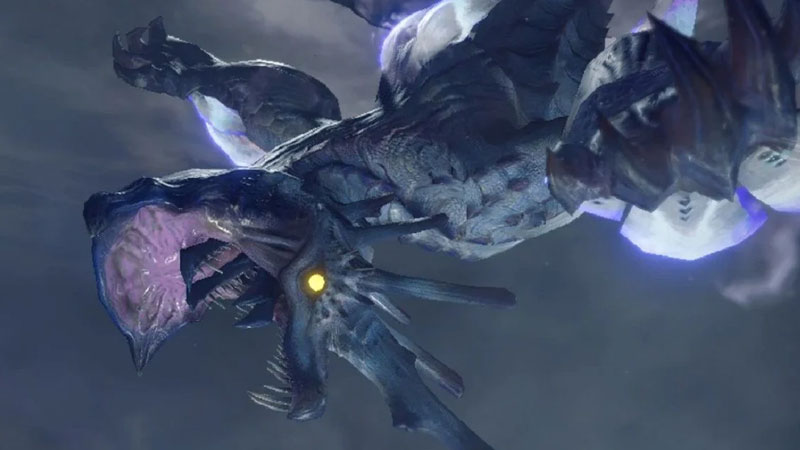 Ibushi is one of the new dragons in Monster Hunter Rise. Players encounter this monster during the Rampage quest. In this quest, your task is to protect Kamura Village from various monsters until the Wind Serpent Ibushi descends from the air. In this article, we will tell you how to defeat the Ibushi during the Rampage quest.
How To Beat Ibushi in Monster Hunter Rise
This monster is weak against Fire and Dragon damage. So if you have weapons that deal Fire and Dragon damage, you can defeat this monster more easily. Cannons that launch fire attacks are very effective against this monster. You should equip the strongest armor you have to make the fight more comfortable.
We will tell you some facts about Wind Serpent Ibushi in Monster Hunter Rise. We'll take a look at some facts that cover the anatomy, lore, and ecology of the Ibushi.
3 Facts About Ibushi
Ibushi is known to have many unnatural features like other old dragons. For example, the Hide and Carapace characteristics give some features such as repulsive blades and elastic skin. Although tough enough to resist most bladed attacks, they are still highly flexible monsters. These normally conflicting features mean that the dragon covers himself with a unique skin texture depending on the situation.
Wind serpents have air bending abilities and they can generate gusts of wind which can be more powerful than typhoons. They generate wind through wind sacs on the dragon's chest, back, tail, and forelegs. These wind sacs absorb air, store it, and then release it to increase the destructive power of the wind.
Wind serpents can communicate with humanoid creatures using a psychic connection known as resonance. Ibushi also has the power of resonance and he can communicate with people that have rare psychic abilities. Before Ibushi's power was known, this rare psychic ability was believed to be found only in selected individuals of the white variant race.