We have selected 15 games for those looking for the best horror games to play on PC. The games we've selected include original titles that have influenced countless other titles. Horror games turn traditional games upside down, forcing you to run and hide from your enemies.
Best Horror Games on PC
The best horror game on PC varies from person to person. The situation in which people feel most vulnerable and afraid is different. However, we believe you will find a game on our list that will make you tremble with fear.
Phasmophobia
Phasmophobia became popular as soon as it became available in early access. So what makes it so good?
While Phasmophobia is primarily a horror game, it's also a detective game. You and three others are investigating to find out what kind of ghost you're dealing with. However, to be a detective in dark corridors and quiet creepy rooms, you need to have strong nerves.
Metro Exodus
Metro Exodus is one of the games that takes you to post-apocalyptic Russia. It's a family drama as well as an action-packed FPS. There are many scary things that come your way as you progress through the game. The game gets even scarier if you choose to go after your opponents in pitch black.
The early stages of the game teach you to use the darkness and master the shadows. Then you find yourself in spider-infested bunkers under the Caspian Sea.
Resident Evil 2
Police officer Leon Kennedy faces disaster on his first day of work. The rookie officer has to fight the zombies. If you are planning to come out of the Racoon City Police Station alive, you have to count your bullets and choose the zombies you will fight wisely.
The Evil Within 2
The best horror games won't keep you up at night. The Evil Within 2 is just such a game. After seeing the corpses and body parts scattered on the ground, you will not want to sleep. It has a pretty well-written story. The Evil Within 2 is a game highly rated by fans of the survival horror genre.
Alien: Isolation
Alien: Isolation is one of the best games of 2014. You are stranded on the space station with a scary alien. It's nearly impossible to kill this creature. That's why you have to hide from it in various ways. You feel very powerless. You can only get rid of this horrible situation by hiding under tables or in cabinets. Do not underestimate the creature's intelligence, the monster can appear at any time.
Condemned: Criminal Origins
Despite its outdated graphics, Condemned: Criminal Origins is a successful first-person horror game. If you've played System Shock 2, this game is much more violent. In addition, everything in the game such as sounds, lights, enemy animations is designed to make you feel real.
Darkwood
Although sounds are very important in horror games, sometimes developers don't care. Darkwood is the opposite. If you want to test how the scratching sound gives you chills, check out this game. Although Darkwood is a 2D game, it also contains 3D elements.
When it's bright outside, you're free to roam the woods, fight dogs, gather resources, and try to figure out how you got here. At night, your only option is to return home and wait for the horrors of the night to end.
Visage
Visage is a psychological horror game. The game is set in the 1980s. In the game, you see Dwayne Anderson trying to escape from a house infested by supernatural beings.
As you wander through the dark and silent house, supernatural beings mock you by breaking light bulbs, turning lights on and off, and slamming doors.
The supernatural terror that continues along with Dwayne's attempt to protect his sanity makes Visage one of the most successful horror games released in recent years.
Chilla's Art Games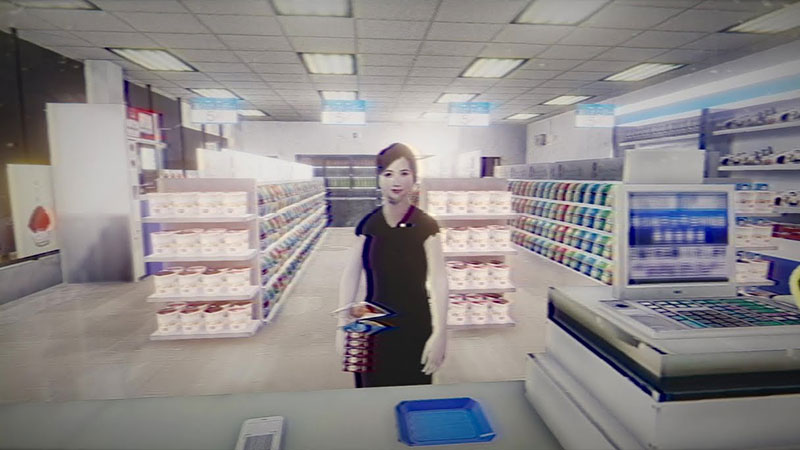 Chilla's Art is the name of an independent developer team founded by two brothers in Japan. The brothers have been sharing micro horror games on Steam since 2018. Even though the games only last a few hours, they're pretty scary. Each game provides a unique experience. The most well-known among them is The Convenience Store game.
Pathologic
Pathologic was ahead of its time when it launched in 2006. It takes place in a mysterious town where there is an unknown plague. The game combines horror and mystery. You have to survive for 12 days as you uncover the mystery of the plague. You also have to complete new missions every day that bring the characters one step closer to reality.
S.T.A.L.K.E.R.
S.T.A.L.K.E.R. is a game series with elements of RPG, action-adventure, and horror. Whether you're in Chernobyl, the site of the world's worst nuclear accident, or discovering hidden secrets in the city of Pripyat. All three games manage to give you goosebumps.
The Cat Lady
In the game, you learn that a lonely woman committed suicide. The woman's name is Susan Ashworth and she is 40 years old. After Susan dies, she wakes up again and sees the Queen of Maggots. The Queen tells her to destroy the five parasites from the world so that she can find peace.
The Cat Lady is an easy game to play, despite its serious tone and complex themes about mental health. You'll explore twisted and strange environments, collect various items to solve puzzles and talk to other characters to guide Susan's decisions.
Dead By Daylight
Dead By Daylight was released in 2016 as an asymmetrical slasher horror game. As of 2021, it has included famous killers like Freddy Kreuger and Michael Myers. With its solid foundations, the game continues to expand, adding new characters and features. Dead by Daylight is a competitive horror game and has a creative concept. It also feels like a mini horror movie.
Amnesia: The Dark Descent
Amnesia: The Dark Descent is one of the oldest games on this list. The game starts with the character named Daniel waking up alone in Brennenburg Castle. He doesn't remember how he got there. However, while exploring the castle, he realizes that there is a shadow following him. Your only defense is to run away and hide in a dark place.
Resident Evil Village is a good survival horror game. In fact, according to some gamers, it is the best Resident Evil game. The game brings you an amazing story. As you continue Ethan's story, you experience the perfect combination of horror, action, and puzzle genre. The characters and the graphics are also quite good.