There were very few open-world games in 2021. We got Far Cry 6, Forza Horizon 5, and Biomutant. However, 2022 offers more open-world games. We have more interesting and exciting new worlds to explore this year. In this post, we look at the full year and list the new open-world games coming in 2022.
Open World Games Coming In 2022
There may be some titles on our list that you didn't see coming. It's really hard to rank these games as we haven't tried them yet. Most open-world games require a fair amount of time. Here are the best open-world games coming in 2022.
Hogwarts Legacy
According to the official website, Hogwarts Legacy is the first open-world RPG game set in the world of wizards. If we look at the trailer released in 2020, the game does not look bad. There are some rumors that Warner Bros. will show more videos about this game this year.
Redfall
Redfall is the new open-world game developed by Arcane Studios. At this time, only the cinematic trailer has been released. There are multiple characters with their own abilities in the trailer. They are fighting vampires. Not much is officially known about this game.
Cyberpunk 2077 Next Gen
The next-gen version will be a re-launch of Cyberpunk. Because it will be a massive update that will make big changes and there will be visual and gameplay improvements. The new version is coming in the first quarter of 2022.
Dying Light 2
Publisher Techland has released a new launch trailer and the Dying Light 2 looks awesome. There are so many characters that we will meet in the game. There are actually some big improvements after the first demo they showed in 2019. The game's world seems less empty compared to the demo.
Avatar: Frontiers of Pandora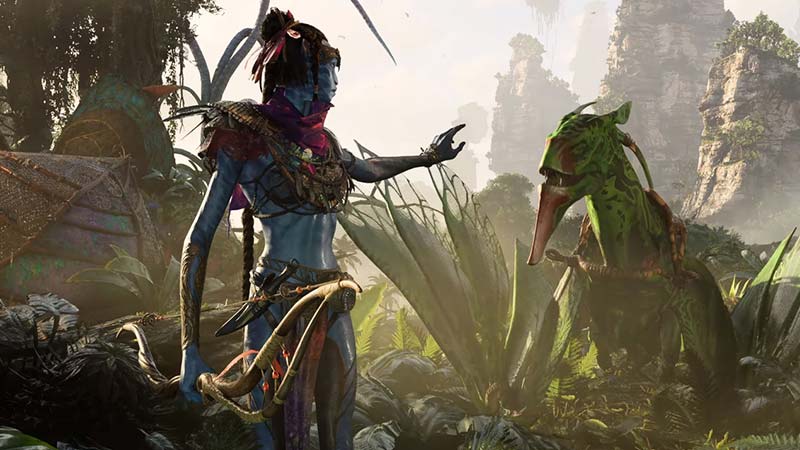 Avatar: Frontiers of Pandora is only planned for the Xbox series, PlayStation 5, and PC. The game from Ubisoft will be first-person. Thanks to the next-gen hardware we can get to experience ray tracing and better distance rendering. After all like in Avatar movies, the world should look beautiful.
Gotham Knights
Gotham Knights will shake out the game industry. Because this two-player co-op game looks awesome. However, the presentation so far has been strange as we've only seen two videos at the DC events. We will play with different characters and there will be many well-known villains. Additionally Court of Owls sounds appealing.
Suicide Squad
This game looks very fun and It looks pretty similar to Sunset Overdrive. The Suicide Squad movie gets people excited to dive into this chaotic world. However, the gameplay structure is still unknown. We just have a press release saying that the game is set in the richly detailed open world Metropolis.
Horizon Forbidden West
Horizon Forbidden West is one of the most anticipated games of this year. This game will expand the universe beyond the original first game. Also, there will be lots of new tribes and many new machines. Visually, the game looks absolutely amazing.
Elden Ring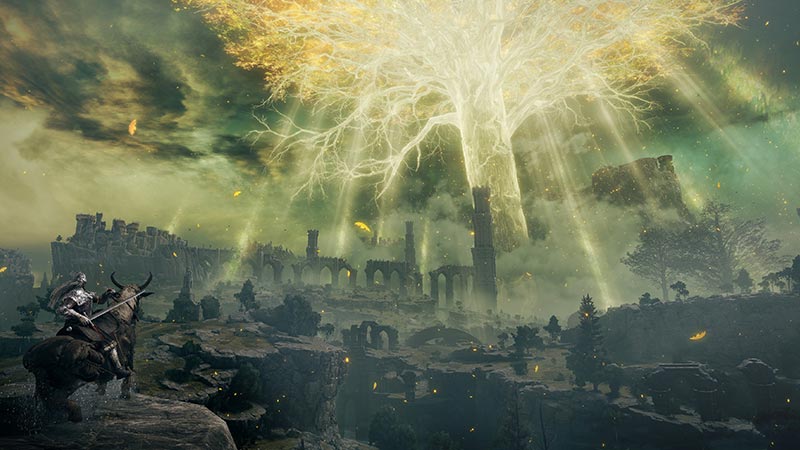 During the network test last year, some people had the opportunity to try this game. There was only one region in that test. However, there will be six regions in total in the final game. Besides the main quests, there will be many small optional dungeons to explore. Exploration plays a big role in Elder Rings, so explorers will be rewarded with new weapons, armor, and spells.
Starfield
This game is very ambitious with multiple planets that players can explore. However, we haven't seen gameplay yet. There were only cinematic glimpses of Starfield in the teasers. Bethesda Game Studios senior lighting artist said that the teaser was created entirely in-game. According to his statement, the teaser was made without any cinematic tools.