In this ARK guide, we'll take a look at all the new creatures on Fjordur. I'll also show you the best locations to find every new creature in ARK Fjordur. We'll go over their abilities and give you some tips for the taming process. They have so many abilities. Some of them are really cool and useful abilities. They are also really fun creatures.
Andrewsarchus is a really cool beast, bigger than a Dire bear. You won't need to use a saddle to ride this creature. If you decide to get the saddle, it will only cost 20 metal ingots. Andrewsarchus goes very fast and has got an amazing jump. It's a wonderful creature to travel around the Fjordur map. Once you're ready to tame this creature, Andrewsarchus will be at coordinates 46.5 and 93.4.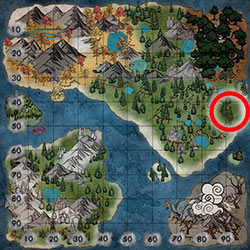 Fjordhawk looks cool on the player's shoulders. This little bird has some useful abilities, like showing where corpses are. But that's not its best ability. As soon as you die in the game, it will bring back all your items to you. No matter where you spawn, Fjordhawk can bring them to you. Fjordhawk can be found at coordinates 76 and 37. You will be able to tame Fjordhawk by killing dinosaurs for them. You'll want to kill medium to large-sized creatures to make the taming process go much faster.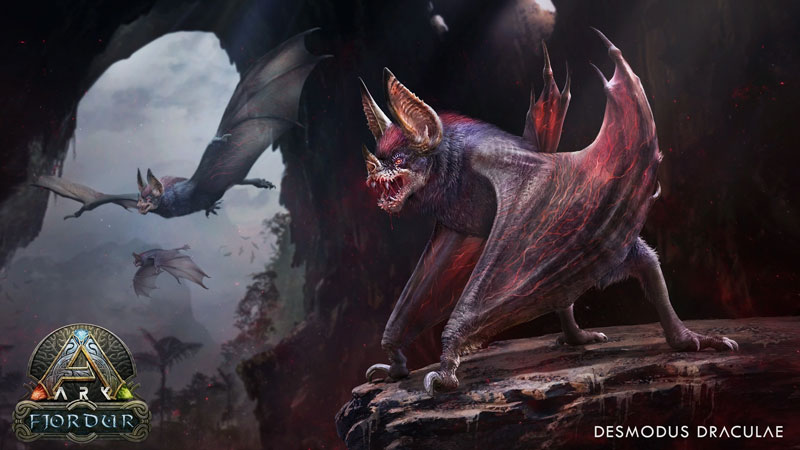 Desmodus Draculae looks pretty awesome. You can ride this creature without a saddle. It has several amazing abilities that will blow your mind. If you hold down the left mouse button, Desmodus can locate creatures around it like a tracking sonar. You can also become invisible and perform stealth attacks on enemies. Desmodus Draculae can be found inside the cave at coordinates 37.6 and 74.9.
Fenrir
Fenrir is a cool-looking creature, but unfortunately, we can't breed them anymore. This creature can do some really cool things like ice bite. You can freeze everything around you and fire your weapons while riding this beast. You can fight Fenrir Boss by going to the blue obelisk in the snowy part of the island.